Self-awareness and a commitment to ongoing personal reflection are important components of ethical and effective social work practice. In particular, new social workers must regularly reflect on experiences of their own upbringing and family. There are many opportunities to empathize and relate to clients in a way that is positive and beneficial to their experience, but there is also the potential to be triggered in a way that is distracting or even detrimental to the client experience.
In this activity, you will have the opportunity to reflect on your family and group experiences as they relate to the concepts of the workshop. Throughout the course, you are encouraged to consider and reflect on any current family and group interactions you have as a method to support your growth as a future social worker.
Upon successful completion of this assignment, you will be able to:
Develop self-reflection and self-regulation to effectively manage the intersection of personal and professional values. (PO 1)
---
Resources
Textbook: Social Work with Groups: Comprehensive Practice and Self-Care
File: My Family Experiences.pdf
File: My Group Experiences.pdf
---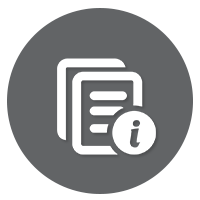 Background Information
This workshop activity offers you the opportunity to reflect on experiences of your own family's resilience, as well as on any experiences you have had of group participation or leadership. As discussed in the textbook, Social Work with Groups: Comprehensive Practice and Self-Care, social workers are leaders and participants in a variety of groups, using a range of skills from simple to complex (Zastrow, 2019), Group work is considered resource efficient and effective in meeting the needs of clients and communities. Groups are effectively used in a variety of settings and with a variety of populations. The group modality requires a special set of ethical considerations, knowledge, skills, and values.
---
Instructions
Review the rubric to make sure you understand the criteria for earning your grade.
Review the assessment criteria in the grading rubric below to gain an understanding of the grading guidelines for this activity.
In your textbook, Social Work with Groups: Comprehensive Practice and Self-Care, read Chapter 3, "Group Dynamic: Leadership,".
Reflect on your experiences with your family of origin and the group process by completing the self-assessment worksheet 1.2 My Family and Group Experiences.
When you've completed the worksheet, save copies for yourself and submit copies to your instructor using the Assignment submission page. This assignment is due by the end of the workshop.